This is a picture of Italy, for my little brother and big sister: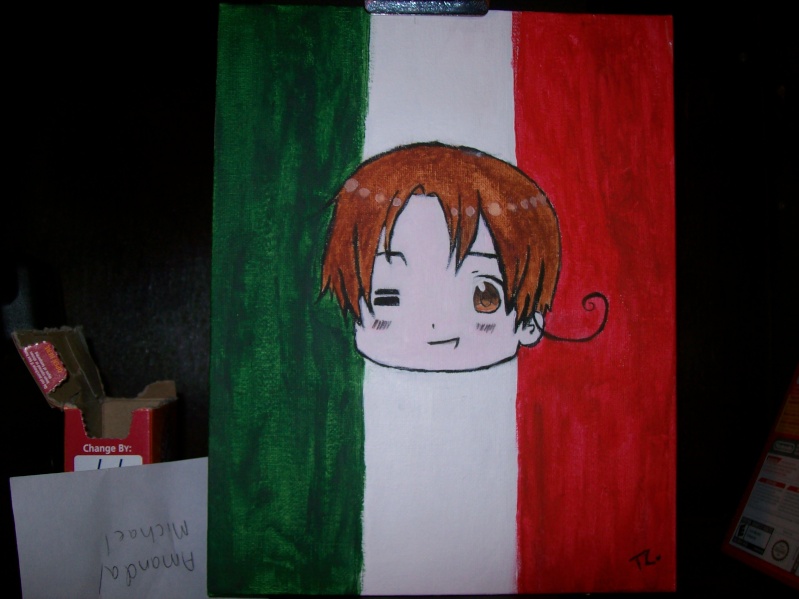 This is a picture of Poland for my mother:
If I ever go to my big brother's house, I'll try and snap a picture of his, which is Germany (and also the best...). These are all paintings by the great...ME! XD
~Tobi~
~You can also kinda see part of my stuff in the background for Poland...Ah, well~

~~~~~~~~~~~~~~~~~~~~~~~
Life is like thunder; powerful, confusing, wonderous, loud, inexplainable, sudden, beautiful in ways you can't even begin to describe, and completely unexpected. Death is like lightning; it strikes even the most powerful things, and shoots through the ground to everyone nearby, leaving them with only a painful aftershock.

Almost dying changes nothing. Dying changes everything.

Cry me a river, build a bridge, and get over it.