Okay, first up is my latest OC (original character) for the anime "Romeo X Juliet", in the event that I write a Curio fanfic for it. It's not the greatest I've ever drawn, but hey, it was on a whim at three in the morning...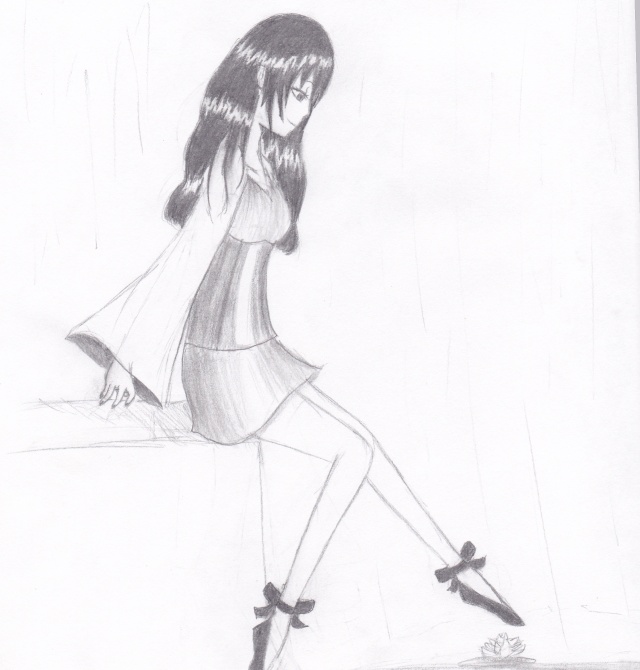 Zosia Dominique Finette DiCapulet
Age: 16/2
Story: In their rush to save Juliet, everyone seems to have forgotten her bedridden twin, Zosia...Even her bodyguard/fiance (I haven't decided yet), a young man by the name of "Curio". Fourteen years later she's still alive...And living with the ever-mysterious Tybalt. When her sixteenth birthday rolls around, and Tybalt reveals the truth...Well, that's when things start to get interesting.
X3 Sorry about my dreadful handwriting all over that pic. And I randomly started drawing an older Zosia at the bottom, but I didn't like it, but then it wouldn't erase properly...So, sorry 'bout that.
~Tobi~
Next up is "The Sky Is Blood Red" characters, then Yuancia Jeagerjaques from "Grieving for the Forgotten".

~~~~~~~~~~~~~~~~~~~~~~~
Life is like thunder; powerful, confusing, wonderous, loud, inexplainable, sudden, beautiful in ways you can't even begin to describe, and completely unexpected. Death is like lightning; it strikes even the most powerful things, and shoots through the ground to everyone nearby, leaving them with only a painful aftershock.

Almost dying changes nothing. Dying changes everything.

Cry me a river, build a bridge, and get over it.